1st finished project of 2015 PART4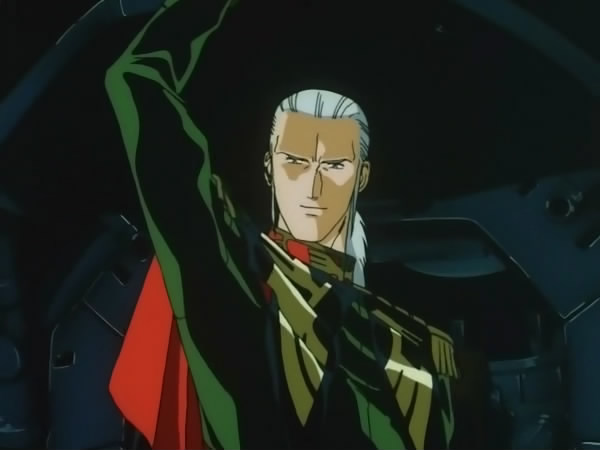 Anavel Gato - GP02 Pilot
どうも!
Hello once again to my project documentation. Now that the painting and pre-finishing is done. It's time for decals!
For part 1,
CLICK HERE
For part 2,
CLICK HERE
For part 3,
CLICK HERE
Part of every plamo kit, including Gunpla, are decals. The aim of decals is to add extra details to your plastic kit. It usually ranges from insignias, faction crests, symbols, numbers, warning markings up to color decals. I would say, in the case of Gunpla and specially in the HG line, the use of decals are somehow abused by Bandai. Bandai usually provides decals that you stick on to the parts of your kit to provide color separation. Bandai cuts costs by molding a part into just a single color of plastic when there should be 2-3 colors on that single piece of plastic. Some times Bandai gives you colored-decals to wrap around these parts to counter that lack of color and other times, you will have to paint it (old HG kits from the Wing Gundam series all have red feet casted into a single red piece of plastic - no white color at all). Other decals that Bandai provide are for added details (like markings and warning signs).
Before we move forward, here are what's usually expected in Gunpla kits in terms of decals:
Sticker decals - these are as the name said, stickers. Some times they provide foil stickers (for a metallic look) and some times the provide clear stickers (they usually give these for markings like in the RG line). Sticker decals are simple to use but its durability and life on the model is very poor compare to the others
Dry-transfer decals - these can be mistaken for clear stickers. The decal is actually beneath a film of plastic protected underneath by a piece of paper. To use these, you'll just have to etch or rub the decal onto the part you want. Some would say that dry-transfers can be the best in terms of final results. This is because after application of the decal, it doesn't leave 'borders' on the design of the decal and it sticks flat to the surface. Dry-transfers excel in giving the illusion that the decal was painted. The problem with dry-transfers is that it can be hard to apply specially on small recessed areas. You might find that sometimes the design did not transfer well as you may missed etching some areas of the decal on to the surface. Also, the decal's adhesive might dry out specially on old stocked kits and I don't know how to remedy that.
Water-slide decals - this is what I used for this project. Here, the designs are printed on a decal sheet and covered by a decal film. The adhesive is usually water-based. You just have to cut your chosen design out from the decal sheet, immerse it in water for a few seconds and slide the design on to the surface. If you made a mistake in positioning the design, you can just wet the decal again with a small drop of water and slide it to the correct position. Water-slide decals are usually the preferred decal by a lot of modellers because you can apply decals with complex designs relatively easier on any type of surface. Water-slide decals also have a longer life even when stocked for a long time and you can rejuvenate the adhesive using some products which adds more life to an old sheet. A downside (if you want to consider it) for water-slide decals is that it leaves 'borders'. The decal film used does not go away as it is the medium that affixes your decal to the surface. There are pre-cut water-slides which basically are made with decal film minimized applied only to the design itself and leaves minimal or negligible borders. But sometimes even pre-cut ones need to be trimmed further if your that meticulous about that sort of issue.
Now what did this kit came with anyway? Being an HG, it came with this
sticker
sheet:
Picture from Dalong.net
As expected, it comes with that foil sticker sheet. It should be applied to provide more colors to the kit like the yellow stripes, vents on the head and torso, cameras, eyes, etc. Of course, that would not look good at all. The only thing I used is that big red symbol for the shield because I know I will mess it up if I painted it myself LOL. I also liked its metallic finish and I just airbrushed Bosny Flat over it, making a matted metal look. Everything else, I set aside.
To give more detail and/or uniqueness to my GP02, I just ordered a sheet of water-slide decals from Samuel (
Samuel Decals
). This is what I ordered from him:
Picture from SamuelDecal's Facebook page
I believe this is a scaled down version only probably the original scale was for a resin kit or at least for the MG 1/100 version of the kit. Samuel's decals are designed to really add more details to your kit making it look like a Ver. Ka kit which I'd like to do. Samuel makes pre-cut water-slides as well but some older designs are left as non-pre-cut, including this one. Given that, I really had to trim the borders so that it won't be too prominent when it dries. Another thing about Samuel's decals is that you can go freestyle on where you want to put the markings. For a few decals, I followed this suggestion from his FB page:
*By the way, Samuel can make custom decals from your own design or he can change colors, patterns of already existing ones. Just contact him thru mail or PM him in his FB page. I actually sent him a scanned picture of the clear sticker sheet that came with the Gundam the Origin Char's Zaku II kit so that he could make water-slide version/s.
I also used these two decal solutions to affix my decals:
Mark Setter
is applied as an adhesive agent for your decals and so it is applied on the surface of the plastic before the decal itself.
Mark Softer
is a decal softener. It basically melts your decal and its film helping it achieve the maximum flatness or flushness on the surface of the plastic which helps make your decal look like it was painted - just like dry-transfers. My experience on this is that Mark Setter is completely optional. I actually find it harder to move the decals around once it gets in contact with the Mark Setter. I suggest just getting the Mark Softer only. Mark setter is actually a newer product - Gunze-Sangyo only had Mark Softer as its decal solution before and just introduced Mark setter a while later. Anyway, the main purpose of using decal solutions is to make it stick to the surface as best as it can and eliminate/prevent trapped air between the decal and the surface. This is because if you leave even a small packet of air beneath the decal other materials might get to it. The worst thing that could happen is when you are spraying
Flat clear
coat to finish your kit. The matting agent of the coat might seep under the decal, and that once clear border will fog, destroying the look of the decal. I have seen other cases that the whole decal turned white. But that can still be fixed, you just need to apply
isopropyl alcohol
on it and it should return back to normal - afterwards, respray the flat coat to protect the decal finally.
Pic from http://www.ipmsstockholm.org
There also other things you can use as a decal solutions like below:
Tamiya Mark Fit
Micro Sol and Micro Set
After applying all decals I have, the next thing I did was to airbrush Bosny Clear (i.e gloss) over the decals after
12 hours or so
. This will help seal the decals even further and make it more flush to the surface. And that bring us to the last step in this build,
finishing
.
Finishing
This step couldn't be any simpler: Just spray it whatever clear coat you want and it's done!
For my case, I used
Bosny Flat Clear
as the final coat on all armor parts but for those
blue shoulder panels,
I used a good coat of Bosny Clear (gloss) instead, again to provide a contrast in texture.
Actually, I think this is the last part of this series. I didn't really expect I needed to cut it into parts but since it might become text heavy, I decided to just do small parts instead. Anyway, this concludes my documentation of my first build for 2015. I had a great time recollecting my thoughts about everything in this build and I hope I was able to share something even if the documentation itself is not a comprehensive one.
I still plan to cover what paints I used but as far as the build process is concerned, it is now done!
Thank you very much and again, I hope you enjoyed reading this log! If you have any question, don't hesitate to drop a comment below.
*I will post another one for the pictures of the final product once I get the time to take pictures with a real DSLR camera.
Until my next build project! お楽しみに!